Life is full of random moments - some happy and some not-so-happy ones. Knowing which ones makes you happy is the first step towards living a happy and contented life. As the saying goes, joy shared is joy doubled and sorrow shared is sorrow halved - and that's exactly what you can achieve with Mood O Scope.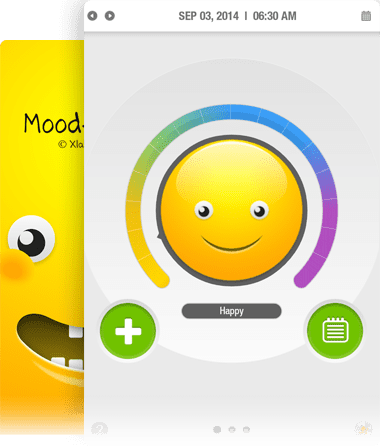 Have you ever wondered if you are really happy with your life? Ever wondered what could be that one thing, place or person that made you the happiest? Have you ever wanted to measure the quality of your life?
With Mood O Scope you could keep track of every moment in your life.
Make it Personal: Add people, location and notes to a mood and make each one count.
Share the Happiness: Feeling down? Just shake your device and the app will pick up a random happy moment that you can cherish and connect with people you shared those happy moments with. Share your happy and not-so-happy moments with people you care.

Track Better: Mood O Scope not only allows you to keep track of your moods but also analyze them so you better understand your mood patterns.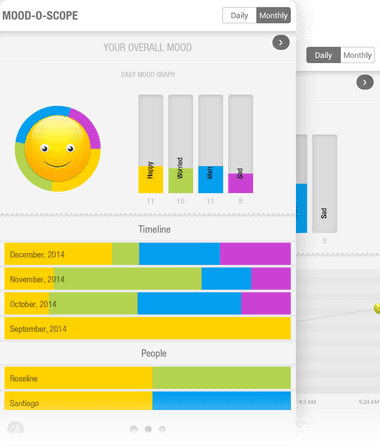 Start checking in to Mood O Scope because happiness is a decision and Mood O Scope helps you make that decision!
---
Download the Google Play version here.
Built With