wordy
Text prediction engine on angular.js
Demos
Client side predictions
n - number of predictions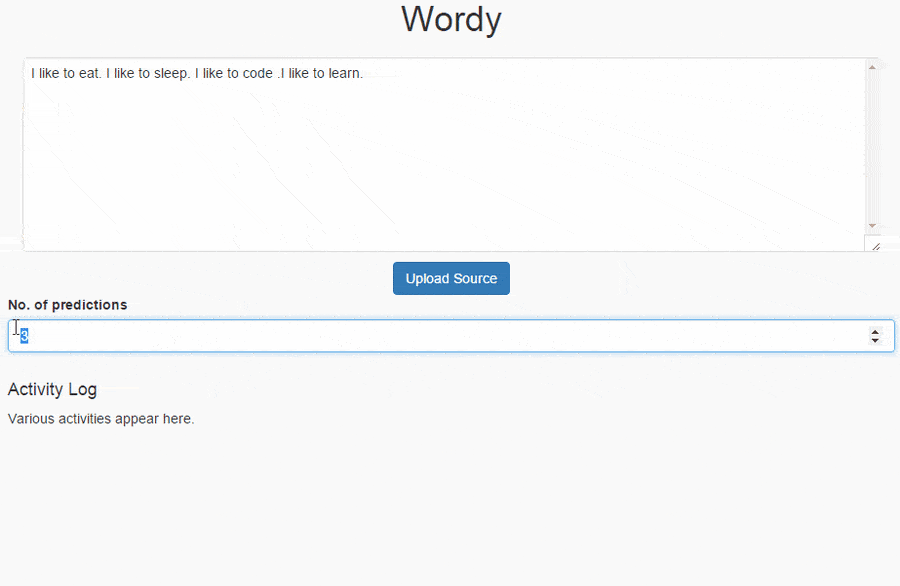 Autocomplete in between words
Press a spacebar after a word to get autocompletions for it.
Server side predictions
Try it out
Clone the repo
git clone https://github.com/scriptnull/wordy.git

Install a web server. I am using node.js , you can use any.
npm install -g http-server
cd path\to\wordy
http-server

In order to use server side text prediction , you have to first download and run the scriptnull/wordy-backend project. Please refer to instructions about it on the project page.
Built With