Inspiration
Learning could be fun but when things get difficult, and the shadow of frustration lurks, a mental image of the problem could help us to see the light at the end of the tunnel, practicing with visual examples in a playful way, we can improve our problem solving skills or design algorithms
Learning competitive programming can be hard, but not solving puzzles, why don't we learn algorithms solving puzzles?
What it does
WeLoveBlocks allow to build a grid based game with capture the flag as the main game mode.
Getting the share link the player can attempt to solve the puzzle competing with other players, improving their codes, evaluating criteria such as code complexity, number of lines or good practices.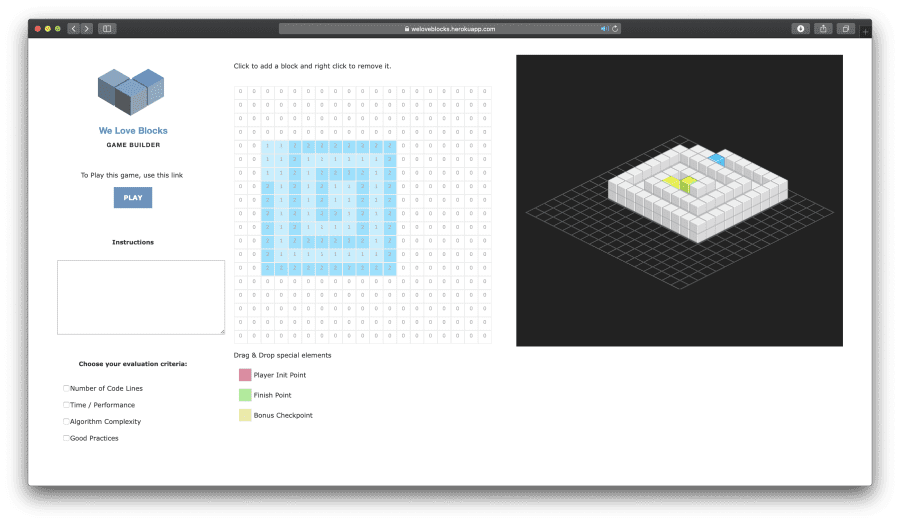 Features:
Code good practices evaluation
Code Performance analysis
Code Complexity analysis
How I built it
I use Rails as backend server and Javascript to design the Frontend
I use obelisk.js as isometric render engine
Challenges I ran into
Build an isometric game, could be difficult make a good and efficiently render
This was my first gaming project, I didn't know how to start
What I learned
How design games or how to start
How the isometric worlds works
How to use canvas as a gaming layer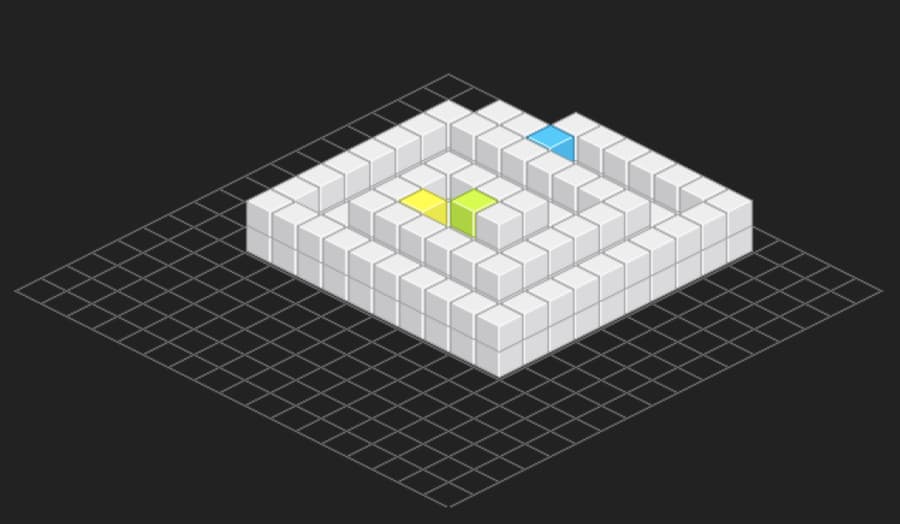 What's next for WeLoveBlocks
Multiplayer Puzzles
Build a collection for the main algorithms
Include more interaction objects
Allow to a mentor help in real time.
Record sessions to make tutorías
etc