Inspiration
The intent of the San Diego Emergency Participatory Geospatial Information System (SDEP-GIS) is to provide real time information sharing, which allows for reliable community-based data submission to enhance the information flow during the disaster response process. The inspiration came from an understanding that disaster response and cleanup can be a community-driven and open-sourced effort that also maintains data integrity and adds a verifiability measure.
SDEP-GIS is not a 'top-down,' system of data collection. Rather, it allows data to permeate between and across agencies, departments, and community systems. By leveraging the efforts of volunteers, citizens and disaster-management professionals, the time-frame of assessing and responding to disasters can improve substantially.
With this framework, the bystanders of the community can serve as the eyes and ears for documenting hazards and damaged infrastructure. A built in verification process will allow community members to 'up-vote' and tag submissions to attest to their legitimacy. In addition, Professionals and volunteers can also provide further support to verify and confirm the legitimacy of data submitted by the community.
Performing disaster response in this way lightens the load on already strained 911 systems by allowing avenue for reporting non-critical events. It enables citizens to make informed decisions and inform each other on the status of real-world disaster events.
What it does
SDEP-GIS consists of three components: 1. The online/mobile data collection application accessible by the public, and 2. A data service (ArcGIS/REST Feature Service) to host the data collected in the field. 3. The Emergency Operation Center (EOC) data feed that consumes the data service rapid display of publically submitted information to disaster response planners, officials, and others in the disaster response community.
Mobile-Ready Component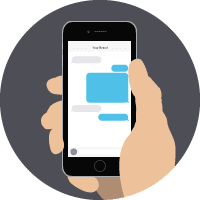 The mobile-ready web application will enable the public to collect data as they witness it on the ground in real-time. The data will be collected using the actual geographic coordinates of the contributor as well as photo attachments for further verification. The use of real-time coordinates adds an extra layer of verification that will ensure that the responder is actually present in the location being recorded.
Data Service / Feed
The mobile app will publish edits and comments to a Feature Service housed in an ArcGIS REST endpoint for consumption. The REST-endpoint will be in the same format as the data services provided by the COSD Emergency Data Feed (http://goo.gl/JWGk03). If adopted, the service can be moved into this environment if necessary. This functionality is enabled in the API by default and is compatible with ArcGIS Online, ArcMap, and/or additional GIS applications (i.e. CoSD Emergency App)
Online Emergency Operations Center EOC Data Viewer
Edits published to the REST data service will be viewable by an out-of-the-box ArcGIS Online webmap. Individuals and professionals that staff regional emergency operations centers (EOCs) as well as anyone with an internet connection can view the data feed in real time via ArcGIS Online. This will allow direct, real-time viewing of the data by planners and emergency officials to document and catalog areas affected by the disaster.
API Framework Selection Criteria
API framework were carefully selected to ensure data integrity, cross-platform compatibility, public accessibility, and compatibility with existing applications (i.e. OES ArcGIS Online [AGOL] system, Red Cross AGOL system, CoSD Emergency App etc). ESRI technology was chosen due to its widespread adoption among municipal agencies and also the ability to publish the data to a publicly accessible web feed, or via ArcGIS Online. For agency support, ESRI also offers affordable non-profit and small-scale licensing for agencies that would like to set up their own environment.
API Framework -- ESRI API for JavaScript
Enables the app to consume and publish in the same environment as the origin services. That is, the same REST endpoint that OES, CoSD, and the Red Cross staff and volunteers can also capture and rehost the data produced by this app. Web-driven and mobile ready. Works across all platforms, including Iphone, Android, and PC. Integrated with JQuery Mobile to allow for fast and efficient querying of live GIS data.
Server Architecture - ArcGIS for Server / ArcGIS Online
Compatible with the County of San Diego's existing ArcGIS Online systems. Allows public access to data via a REST endpoint. This means that the data produced can be consumed by other ESRI applications, or alternative frameworks (Google Map API, Open Layers, etc.).
Development Plan (High-Level)
Server & Data Feed
The data feed (REST Service) will be set up on the development Amazon EC2 instance with ArcGIS Server 10.3 installed. A Feature Service will be published on the ArcGIS for Server instance for data collection and editing by the public. Data edits will be stored in a SQL*Express database with a small ArcGIS Spatial Database Engine (SDE) installed and configured. All additional basemaps used by the app will rely on the San Diego County Emergency Data Feed (http://goo.gl/JWGk03), ArcGIS Online Live Feed (http://goo.gl/tl4GRs) and additional feeds (FEMA, NOAA) as needed.
Mobile / Web App
The mobile app will be developed using a mix of ArcGIS for JavaScript API, BootStrap, and JQuery Mobile. The development environment will be a temporary Amazon EC2 instance and hosted via IIS with a temporary URL designation. The code will be stored in a collaborative GitHub workspace which will push changes to the development environment prior to the demo.
EOC ArcGIS Online App
The emergency operations center (EOC) data viewer application will be hosted on a temporary ArcGIS Online account set up and configured in advance of the demo. The AGOL web map will connect to the REST endpoint layer and display the data during the demo for informative purposes. Symbology, data display, and custom tools will be included as needed.