Inspiration
Portfolio website for a quick overview about pod 3.1.0
What it does
1.) Added Pod Members Section + About Us (PR #11)
We have added a Pod Members section which showcases all the members of our pod with their names and a picture. The cards are beautifully stacked & use a hover animation when selected, displaying the complete card.
We have also added an About Us section which gives a quick intro about our pod and our mission.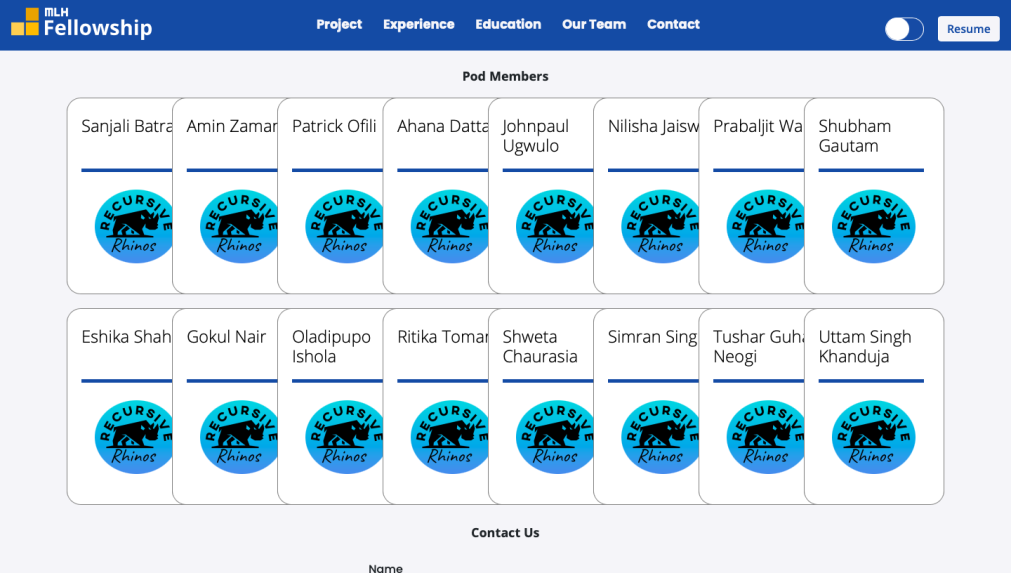 2.) Added Resume/CV button + NavBar customisations (PR #12)
This portfolio acts like a resume or CV but didn't contain it so, we added a resume/cv button to the nav-bar which redirects the user to a resume link & also customised the nav-bar with our pod logo, title.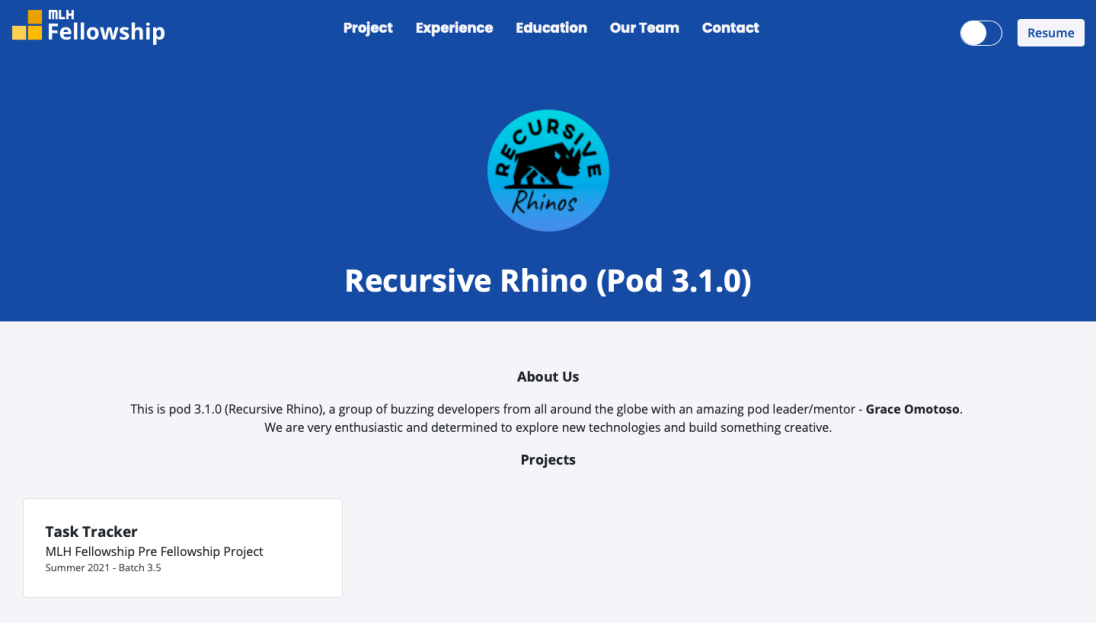 How we built it
Challenges we ran into
Getting the animations right in Pod Members section was a bit tricky. Keeping up with upstream & resolving merge conflicts.
Accomplishments that we're proud of
We're really happy with the pod members section and believe it'll look even better when all members update their images.
We got 2 PR's merged
What we learned
Adding a UI element like carousel with animation.
Working as a team on solving a particular issue
What's next for pod-3.1.0-portfolio
Customising and updating the template to keep up with the accomplishments of our pod and adding new features.