Intergalactic PioNEARing with Axelar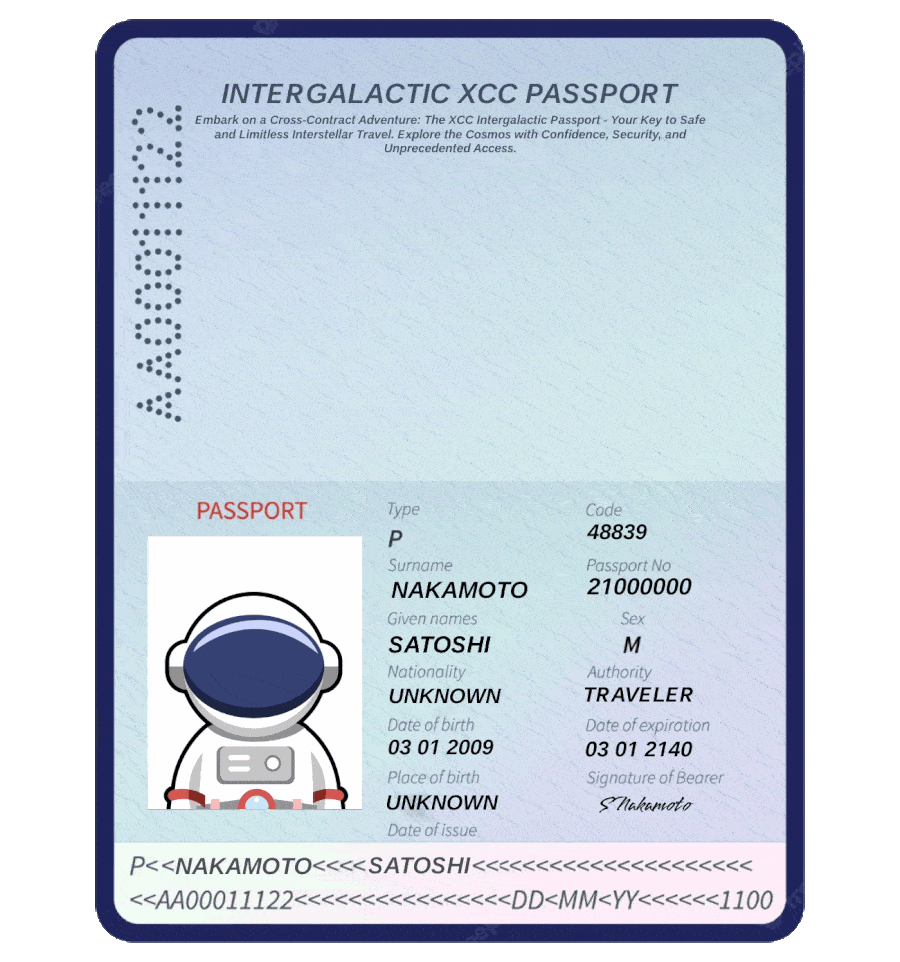 ✨ Inspiration
This cutting-edge technology is enabled by the release of Aurora Engine 2.9.0 on April 21st 2023, which allows Near XCC cross-contract calls from within Aurora EVM. We combine this capability with the power of Axelar GMP to allow users in any EVM or Cosmos chain to make a cross-chain call to NEAR smart contracts.
👀 What it does
To showcase this technique, we developed an intergalactic themed passport dApp which allows users to gain a stamp in their passport for each chain they use along the way. Once the space traveler makes it all the way to NEAR, a celebratory social media post is created on Near Social, a smart contract on the NEAR blockchain. Overall, a smart contract on Avalanche (or any other Axelar-supported chain) makes a successful Interchain Message and Cross-Chain Call to a smart contract in the NEAR blockchain.
🌌 Example Interchain Transaction to NEAR
Using Axelar Explorer, you can see how we sent the transaction using General Message Passing: Successful Transaction on Axelar Explorer. That transaction continues on through to NEAR, which is best viewed on NEAR explorer: Successful Transaction on NEAR Explorer. As a result, the social media post requested in the body of the call on Avalanche is successfully posted to a NEAR smart contract, and the results can be viewed on the Near Social website: Successful Near Social Passport Post Creation.
💻 How we built it
We created 2 EVM smart contracts in Solidity, HomePlanet.sol and NearlyIntergalactic.sol. These contracts use Axelar General Message Passing to make a cross-chain call from the Home Planet (any chain supported by Axelar; we used Avalanche) to the Nearly Intergalactic contract in Aurora. This contract uses a version of Aurora SDK that we customized for this purpose (seen here) to make an XCC cross-contract call at the NEAR level.
For the front end, we used React-Typescript with ethers.js and MetaMask integration to create an intergalactic traveler passport dApp, showcasing the interchain functionality by awarding the user with a stamp for each chain visited along the way, and finally posting the completed passport to Near Social by successfully making a NEAR call all the way from our Home Planet of Avalanche.
🚀 Accomplishments that we're proud of
We connected two blockchains that were never before possible to connect in this way!
We demonstrated how to expand the capabilities of Axelar to include support for Interchain calls to NEAR.
We created a dApp frontend which we enjoy using and which integrates multiple chains.
✅ Experience learning and using Axelar
+ The interchain capability allowed us to really bring this idea to life
+ Tutorials and docs were really well made so really helped hitting the ground running
+ AxelarScan made it really easy to visualize the GMP transactions as they went through
- When running on testnet, the time seemed to vary from 1 minute 30 to 4 minutes 30 for the same transaction
- When AxelarScan errors, it isn't too verbose on the cause of error
📈 What's next for Intergalactic PioNEARing with Axelar
We are excited to have been successful in connecting NEAR with Axelar. Some of the next steps we look forward to include:
Interchain Tokens (ERC-20 to NEP-141)
Interchain NFTs (ERC-721 to NEP-171)
Arbitrary Near Cross-Contract Calls
2-way GMP Equivalent
Links
Thank you! We hope you enjoy our multi-chain, multi technology project which opens more doors in the web3 ecosystem.