Screen Capture from AWS Console
Inspiration
In today's world, there is no single system in place to share patient history and medical records between hospitals, insurance providers and the patients.
- Records are paper based and are a hassle to maintain.
- Current hospital systems are target for ransomware and other cyberattacks.
- Medical history is not easily accessible.
What it does
We make a secure, distributed database technology for healthcare and insurance built on the blockchain. Features:
Fast access to data,
Security and full integrity of information.
No entity owns the data.
no single point of failure - data is distributed between an unlimited number of machines
editing or altering historical data maliciously would be impossible.
How I built it
We basically built a CLI using web sockets. First we create an instance of an HTTP interface for controlling the node connecting it to blockchain and then we create a websocket interface for P2P communication with other nodes. Only when both the nodes reflect the same data and agree to it, will the blockchain be updated.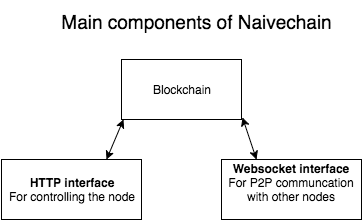 Challenges I ran into
Blockchain is an up and coming technology so there is minimal documentation available online. Deploying on AWS was also challenging.
Accomplishments that I'm proud of
We were able to apply cutting-edge blockchain technology to improve the handling of medical records, management of illnesses and improving the relationship between doctors and patients. Patient EMRs are available anywhere, anytime so there is no need for any paperwork.
What I learned
Blockchain technology, nodejs and aws.
What's next for HealthBlocks
Scaling this technology for global use and making more hospitals adopt it.
Built With