Made some big (thought not yet merged upstream) updates for MHacks Refactor. I added a mobile only toggle for sponsor prizes & categories, so category judges aren't left out in the cold. Even if you hide one of the columns, the search / url param filtering will still work.
Also, the MHacks crew told me that this year, each hack will have a "purpose" attribute to help judges understand what it's about. I added that in parentheses below the project name. (And yes, you can also use that as search criteria / filter.)
There's another hidden column too that'll help the 50+ judges know which tables to go to!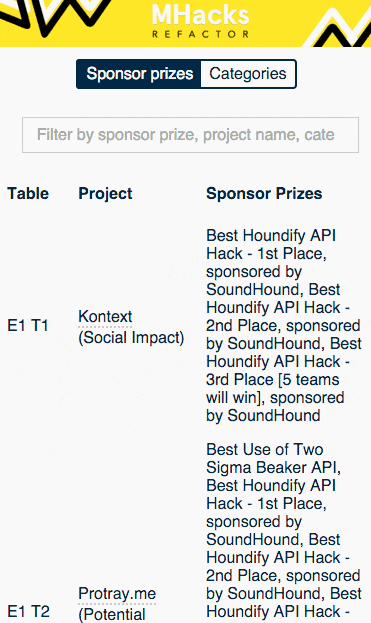 Check out the live demo @ http://nealrs.github.io/mhacks_refactor_expo