Inspiration
Ever walked around a hackathon expo trying find the project you were looking for?
Maybe you were a team that built a sign to help people find your project ?
Don't waste hackathon time on stuff like that! All the information you need is on the team's Devpost page. Let's put it to work...
What it does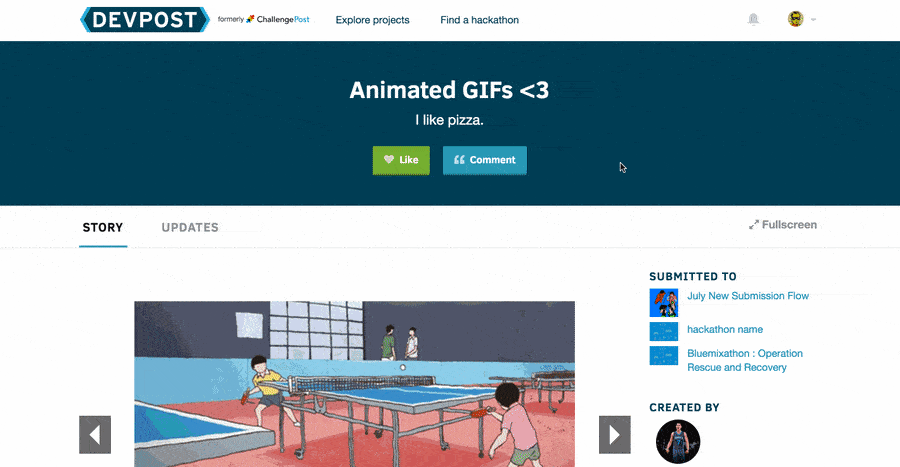 Fullscreen mode takes the essential information from your Devpost page and creates a full screen presentation to introduce your projects. Use it at your expo table or throw it up on the projector when you walk on stage to kick off your demo.
What's next for Devpost Fullscreen / Presentation Mode
If people like this project, we're going to talk with Holly and see if we can get it into the product! We will also look at expanding this to include information like sponsor prizes and maybe even pull the table number from Neal's expo app.
Built With