Introduction
This drone is a smart data collecting and image processing drone. It has capability to take photos and analyse them with the power of AI, so It can be used to do tasks like finding if someone is smoking in a public area, a lot of unexpected crowd in an area, illegal parking or cars in a highway, small fires in a city or even large forest fires, traffic jams, etc. and sends a warning message with the image to the security controllers can take necessary steps quickly. It can even sense various variables like temperature, humidity, PM 2.5 level, air quality and chance of rainfall.
This Smart City drones Can Solve the Following Problems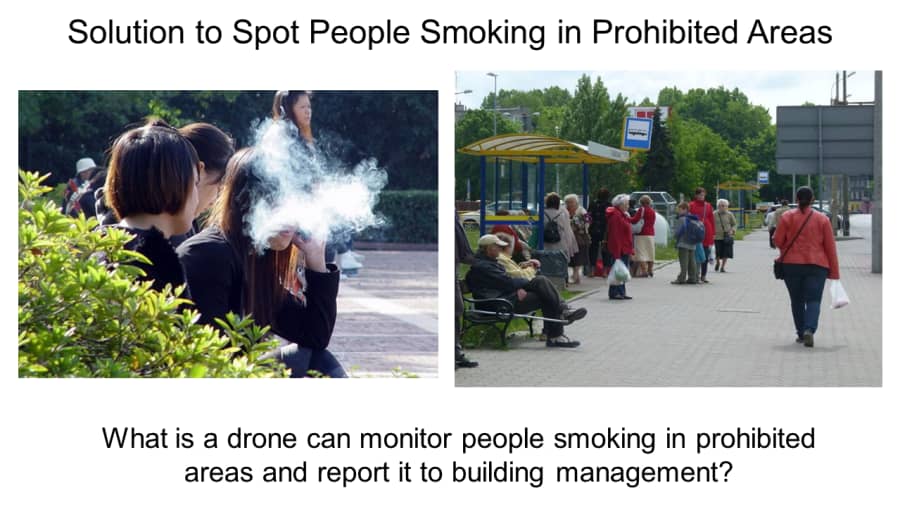 Tech Spes of Drone
It has automatic flying modes, so the operator can set the coordinates to monitor and automatically it'll start moving to various coordinates and monitor environmental variables. When it's battery is low, with automatic power location navigation mode, it itself navigates to the point-of-takeoff from which it had originated when battery level is below 20%.
It has an average flying time of 30 minutes and takes nearly 90 minutes for a full-charge. Apart from this its also water resistant and has acrylic coating on it to prevent it from damages due to water.
How it's going to help Civil Authorities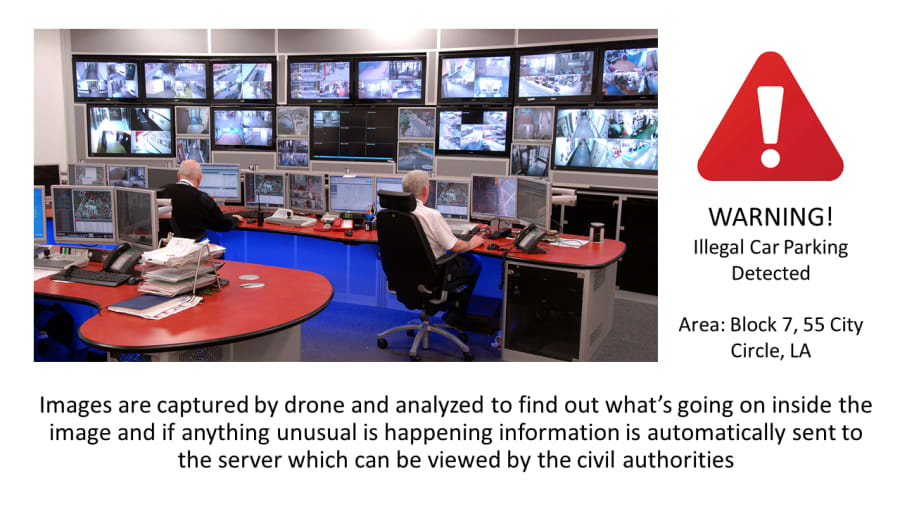 ** Portal for Civil Authorities***
This shows all the data coming from the Drone. It has detected an Illegal car parking between the road.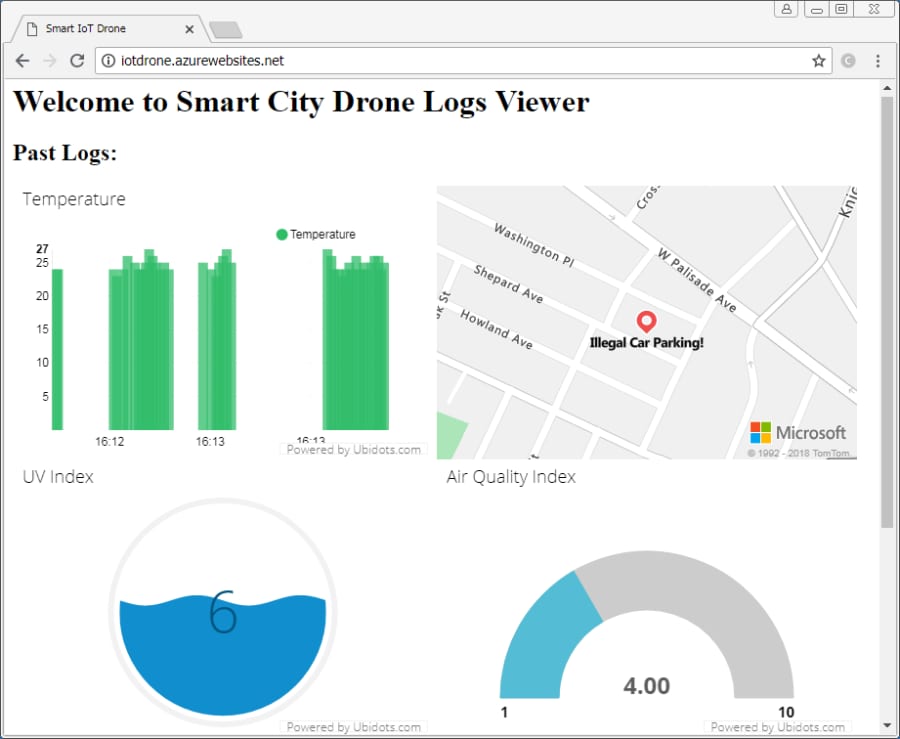 Technologies Used
1.Azure Cognitive Services Visual Recognition: Used to analyze images and find out tags inside them
Azure IoT Hub: Used to send Environmental data (Temperature, Humidity, Air Quality Index, UV Index) to the cloud

Azure Maps API to show location of threats

Ubidots API to visualize data from Azure IoT Hub
Built With
ardupilot

azure-iot-hub

azure-maps

microsoft-cognitive-services