Now you can make in a few seconds notes and synchronize it to your Smartwatch!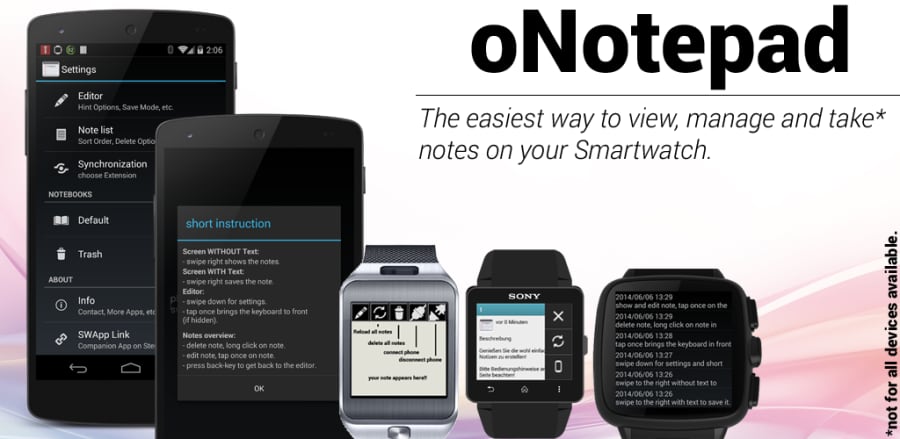 Take notes like shopping list on your phone and view, manage it from your Wrist!
There is only the maximum space for your thoughts and ideas... You don't need to use the Buttons in the main App (update will come to hide Buttons), just swipe to the side. The Main App checks the state of the edit field and your gesture like swipe down, swipe up, swipe right, single click or Long Click. Let's explain it how it works and you will love it! Swipe down will bring you to the settings page. When the Edit Field is empty you can swipe up or right to show up the notes list. If you write something into the edit field and swipe up or right the note is saved. In the list view you can see all your notes with a time stamp, a Long Click onto the note will delete it and a single click for editing. Go Back shows you the Edit Field again, where you can make a new note or exit the App with the back button.
Once opened the App on your Smartwatch you can connect to your phone and get the latest notes from your phone. Reload the notes or just clear the screen from your ideas some nice features will come to you....
This synchronization Extension is just born and the functionality will grow with you! Please be patient, I am working on this app after my regular work, in my free-time.